The SSI Try Mermaid program is your entry into the world of mermaids and seamen and into swimming with a mermaid monofin.
This entry program gives you the opportunity to experience the underwater world in a limited water environment.
You will be awarded the Try Mermaid certification.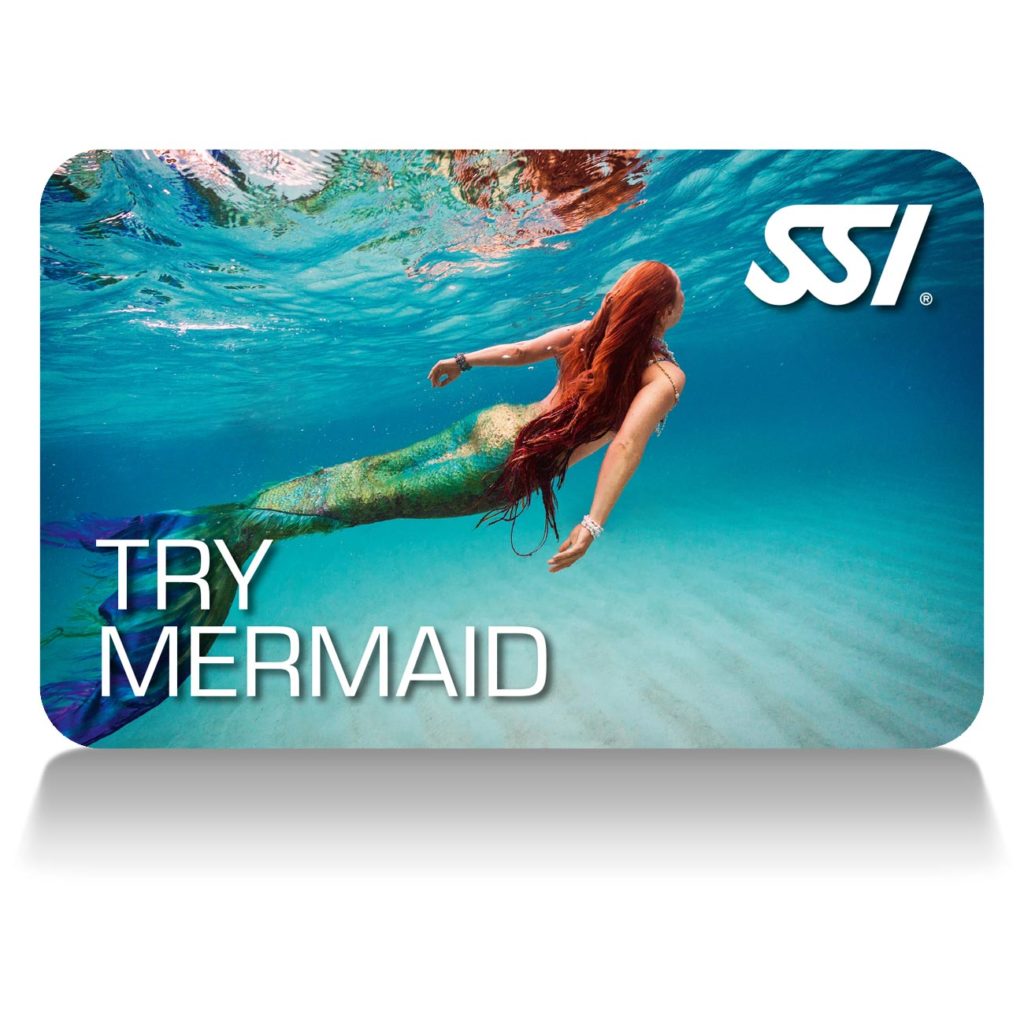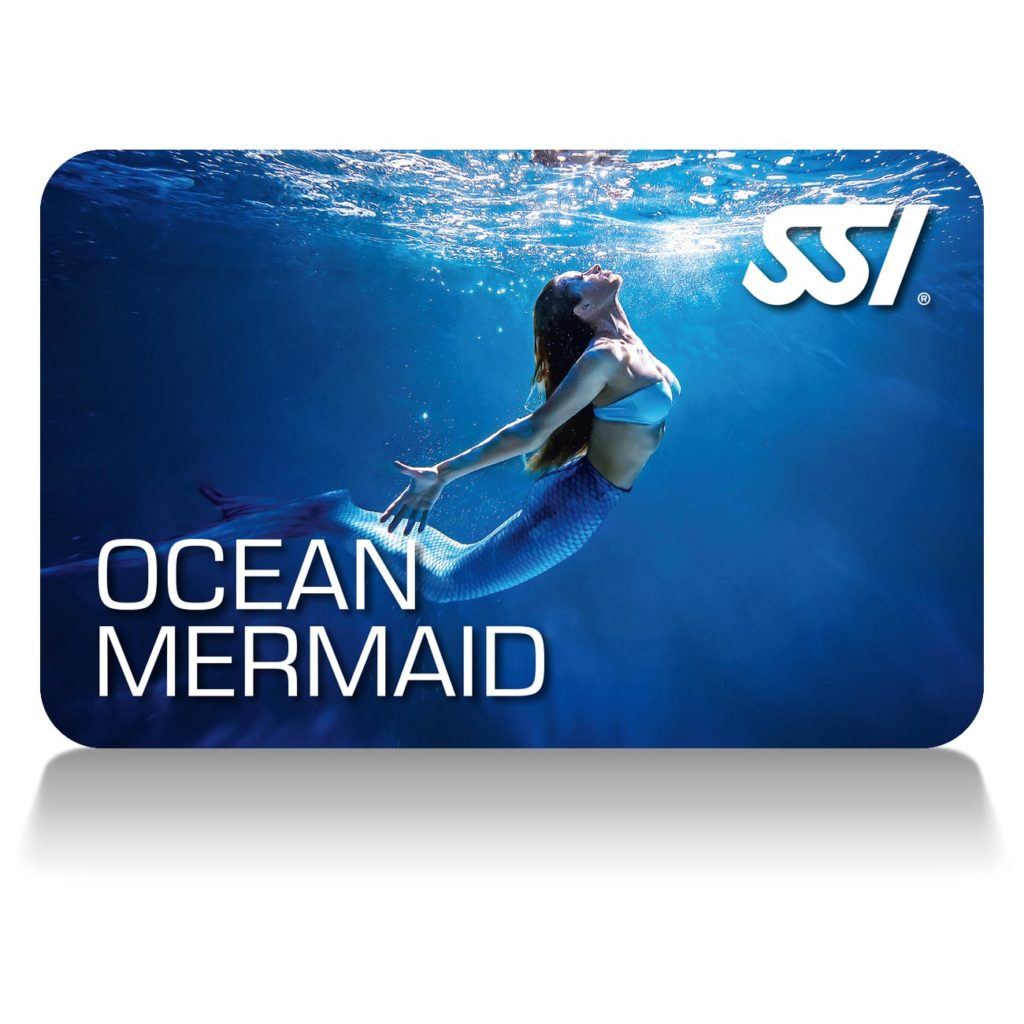 You have completed your pool mermaid and want to enter the real world of mermaids / men, the SSI Ocean Mermaid Upgrade gives you the skills and techniques you need to maximize your mermaid experience, consolidate your comfort and your skills in the open water.
You will receive the SSI Ocean Mermaid certificate from your instructor after successfully completing your equipment.
Would you like great photos or videos of yourself as a mermaid or Merman?
This program teaches you the skills and concept necessary to successfully interact with an underwater photo or videographer and take amazing photos and videos of mermaids.
After successful completion, you will receive the SSI Model Mermaid certificate.