SSI – Model Mermaid
If you want to make more of your mermaid, and take fascinating photos or videos of yourself, we will teach you all the skills you need to become a successful mermaid model in a workshop.
This program teaches you the skills and concepts necessary to successfully interact with an underwater photographer to create impressive photos and videos.
You will receive the SSI Model Mermaid certification.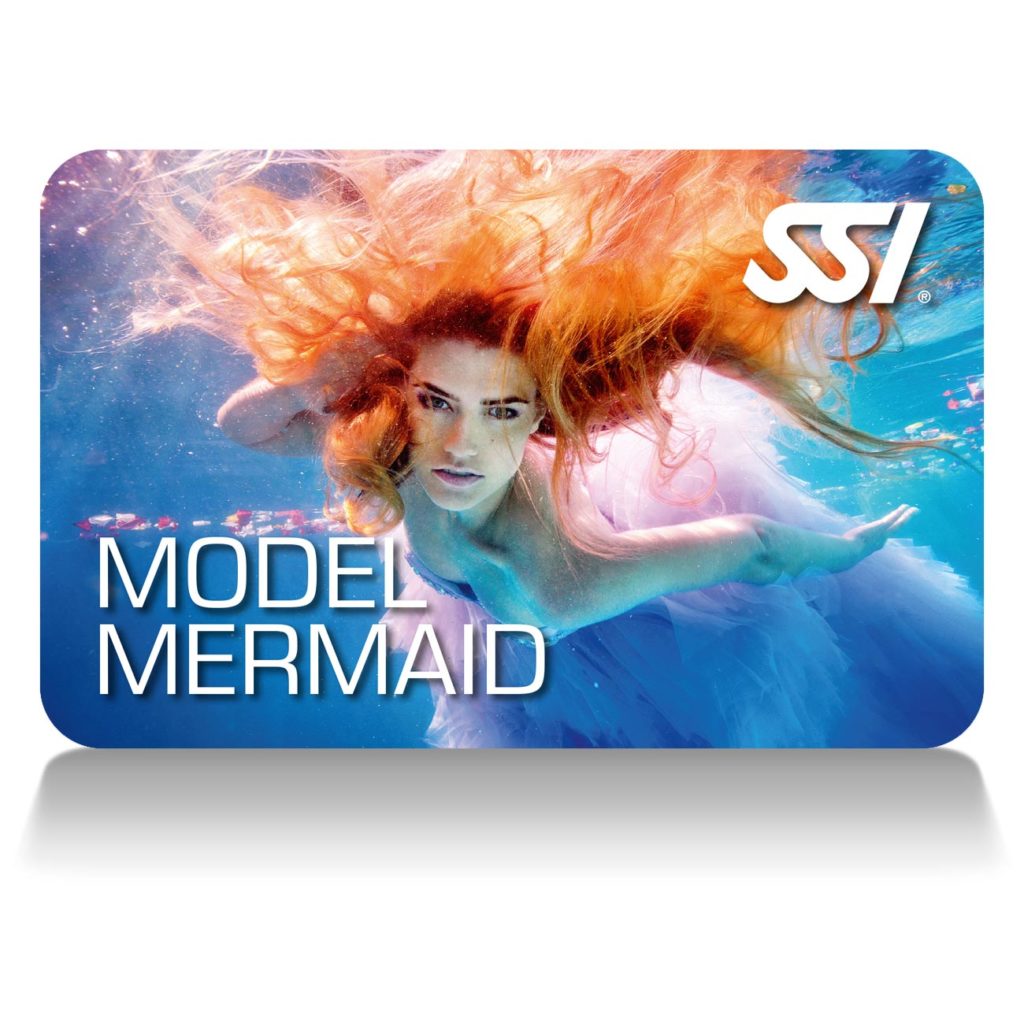 duration 2 days
minimum age 12 years
SSI Mermaid
1 theory / 2 pool / limited Open water / workshop
digital SSI certification
No further manuals are required for this course.