SSI – Try Mermaid
Swim like a mermaid!
The long-cherished dream of becoming a mermaid is finally coming true.
With this program, Octopus Garden offers you the entry into a fantastic world of a mermaid.
This entry program gives you the opportunity to experience the underwater world in a limited water environment.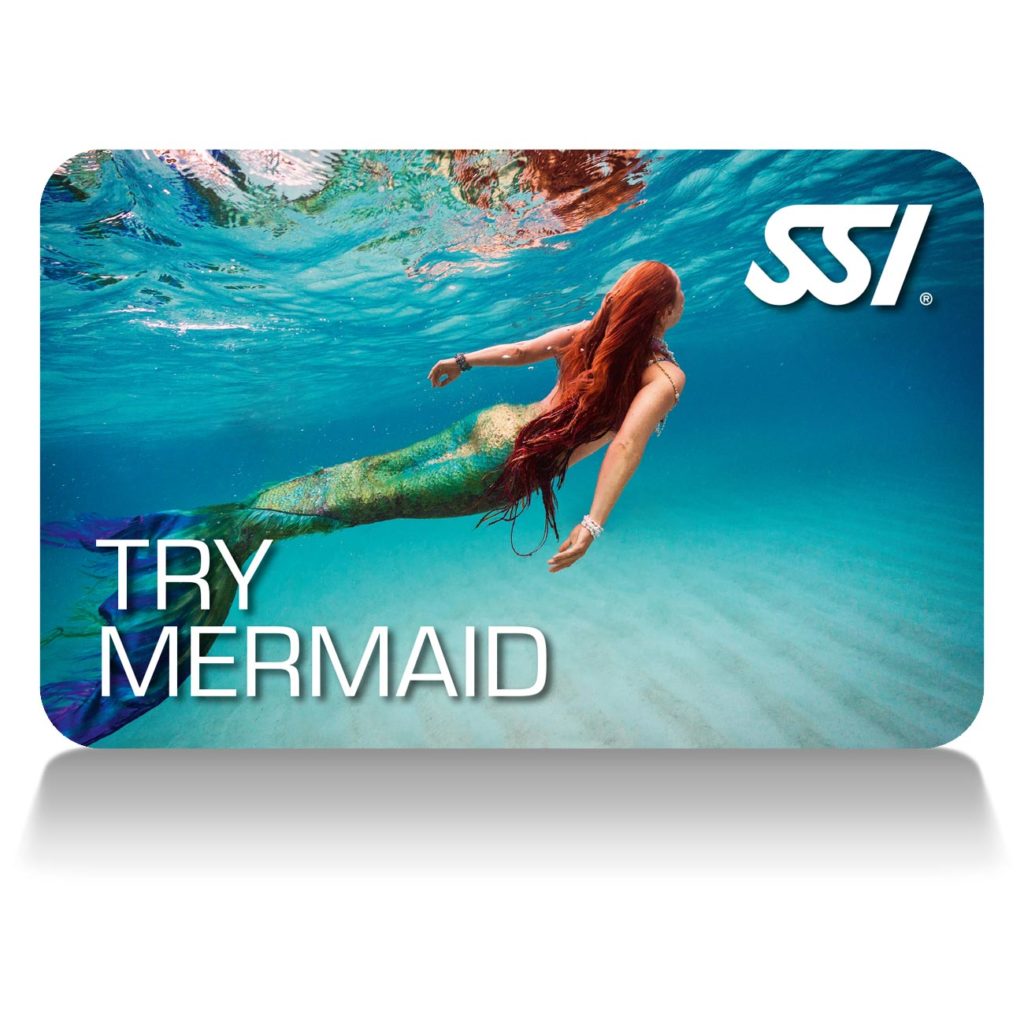 The SSI Try Mermaid program is your entry into the world of mermaids and seamen and into swimming with a mermaid monofin.
You will be awarded the Try Mermaid certification.
duration 2-4 hours
minimum age 10 years
swim ability at least 25 m
theory / workshop
equipment
digital SSI certification
No previous knowledge is required for this course.