SSI – Try Freediving
The SSI Try Freediving is a very special attraction for everyone.
So many people want to know what it feels like to dive underwater with a single breath and glide weightlessly through the water.
Our professional freediving instructors will be able to teach you this new and fascinating sport. The SSI Try Freediving program offers an introduction and a first impression of being a Freediver, without any previous knowledge.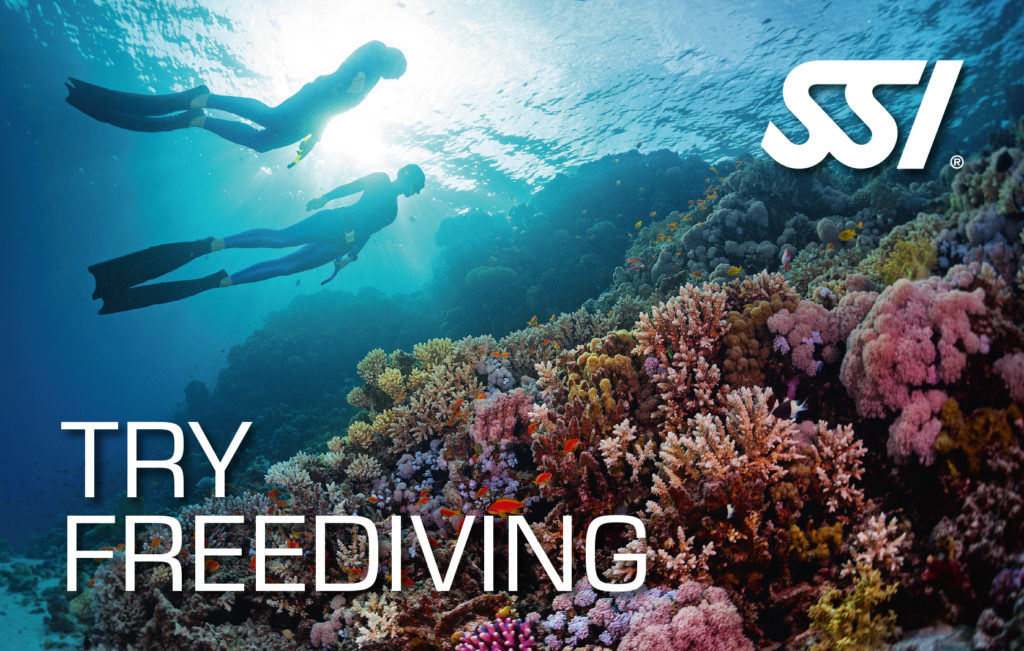 This SSI Try Freediving teaches the basics in theory and practice. Accompanied by our professional free dive instructors, dive under real conditions up to a safe max. depth of 5 meters.
The program has been specially developed for beginners to offer an introduction to the fascination of freediving.
The SSI try Freediving Course
duration 1 day
theorie with online training
special workshop
breath & relaxation exercises
limited open water max. 5 meters
digital SSI certification
Pre-booking is required for this program.