SSI Nitrox Diving
Have you ever dreamed of having longer no-decompression limits to take pictures or explore a wreck?
Did you ever want to be safer while diving, concerning the potential risk of decompression sickness?
Due to the reduced fraction of nitrogen in your breathing gas the desaturation times will be reduced.
Nitrox is the key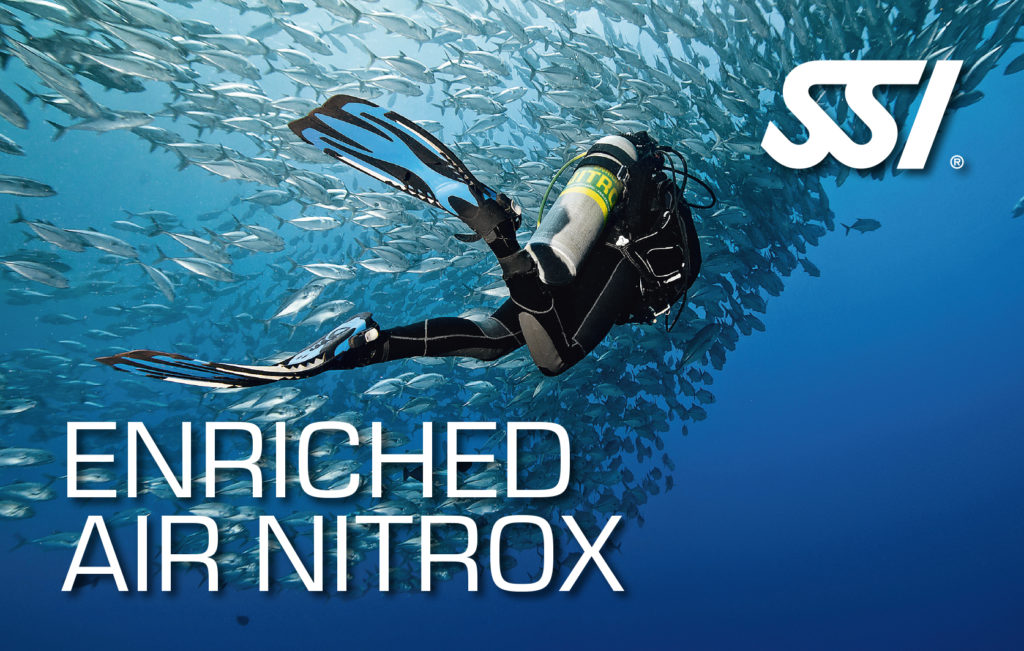 In the SSI Enriched Air Nitrox course, you will learn the rules that must be considered when planning dives using Nitrox, as well as the gas analysist of your air. The lower nitrogen content in the breathing gas means that the body is less stressed and the desaturation times are drastically reduced.
At Octopus Garden you can fully enjoy the fun in the water right after the course and you will be able to enjoy a completely new diving experience with your first Nitrox dive. The nitrox course does not include any dives.
duration 1 day
theorie with online training
workshop gas analyzing
digital SSI brevet
For boat dives we charge 10, – € per dive for the boat transfer.