SSI – Basic Freediver
The SSI Basic Freediver course offers you the knowledge and training required to practice freediving safely with a buddy in the pool / limited open water, down to a maximum depth of 5 meters.
After completing the program, you will receive the SSI Basic Freediving certification.
Our professional freediving instructors will accompany you on your new adventure for 1 day.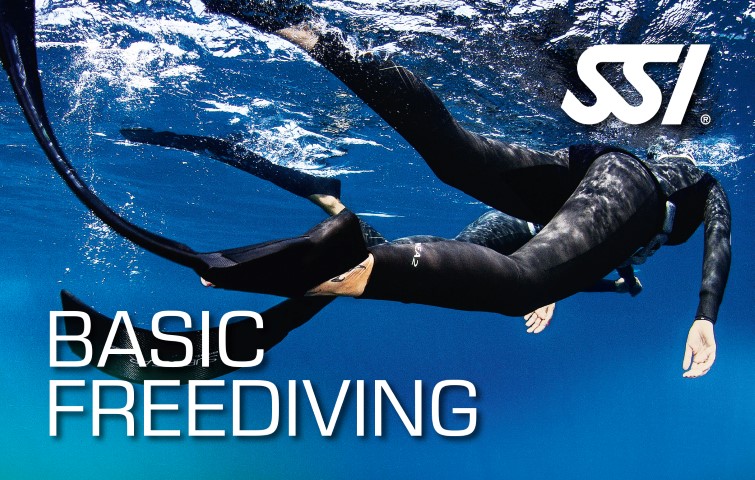 The training for a basic freediver includes practical units aimed at relaxation and breathing techniques as well as a practical freediving session in the pool or limited open water with a maximum depth of 5 meters.
Theoretical preparation is provided by the digital SSI learning system.
After all that and a written examination you will receive your SSI Basic Freediving certificate from us.
Der SSI Basic Freediving Kurs:
duration 1 day
theorie with online training
special workshop
breath & relaxation exercises
limited open water max. 5 meters
digital SSI certification
Pre-booking is required for this program.