SSI – Try Scuba Diver
Welcome to your new adventure in the underwater world! Diving is easier than you think!
Discover a new hobby and dive into another world!
Your SSI Try Scuba program marks the beginning of your diving career by learning, under the guidance of our SSI instructors, the knowledge and skills necessary to take a first look at the underwater world.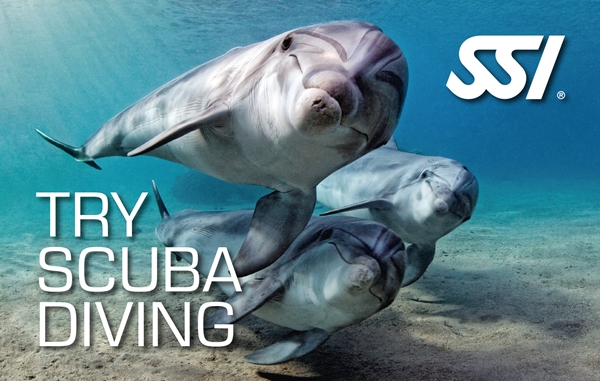 At the end of this program you will experience an unforgettable dive with your Octopus Garden SSI instructor.
You have now gained your first impressions of your new diving hobby and you hopefully had a lot of fun floating through the endless blue with your diving instructor.
Now it is time to think about furthering your diving career. Your path to becoming a safe and independent diver is easy and not far away.
Start your training as a Scuba Diver or SSI OPEN WATER DIVER.
SSI Try Scuba Diver Course:
duration 1 day
theory
dive equipment
shallow water exercises
2 open water dive
SSI certificate
SSI offers free online training, no Manual is required.