SSI - Stress & Rescue Diver
SSI – Stress & Rescue Diver
Learn new diving skills that could save others! The SSI Stress & Rescue Diver course focuses on practical experience in preventing, recognizing and solving problems above and below the water.
There are numerous minor stressful situations that you can deal with immediately and correctly before the stress turns into panic. These scenarios are practiced through numerous role play exercises and proper training, to enable you to have the self-confidence and security to enjoy relaxing and problem-free dives.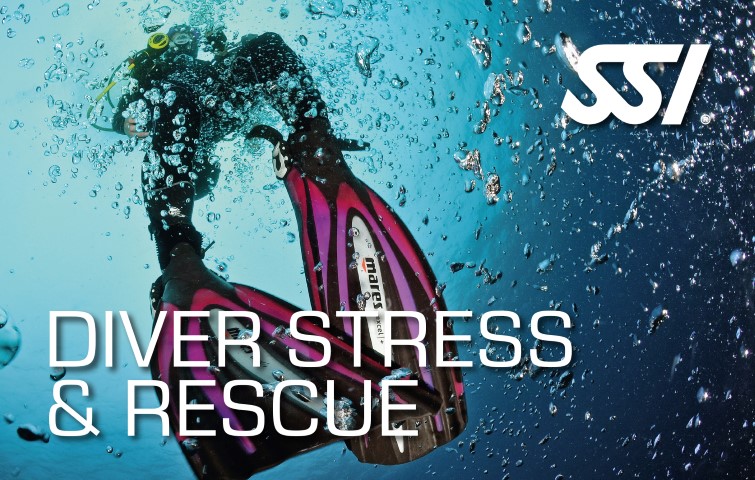 The SSI Stress & Rescue Diver course lasts about 4 to 5 days and includes both theoretical and practical training units in the pool and in the open water. You will be a better and more responsible diver after completing your course with Octopus Garden.
There are intense theoretical lessons included in this important program, so we highly recommend that you prepare yourself well with the HOMESTUDY KIT. Certification requires proof of training in cardiopulmonary resuscitation valid within the past two years, which we also provide within our program.
The SSI Stress & rescue course
duration 4-5 days
detection & handling of stress
accident management
rescue exercises
digital SSI certification 
Thanks to the convenient online training, no SSI Stress & Rescue Manual is required.