SSI – Open Water Diver
Welcome to your new adventure!
Diving is an exceptional sport that almost anyone can learn. Underwater discoveries, exotic places, fantastic colours and breath-taking beauty … these are just a few of the things you will experience while diving. We are especially pleased that you have chosen Octopus Garden as your SSI diving school.
You will receive teaching materials from SSI Scuba Schools International – which is recognized among the best worldwide. You are now about to become a member of the worldwide SSI family and we will do everything to help you appreciate and love diving as much as we do.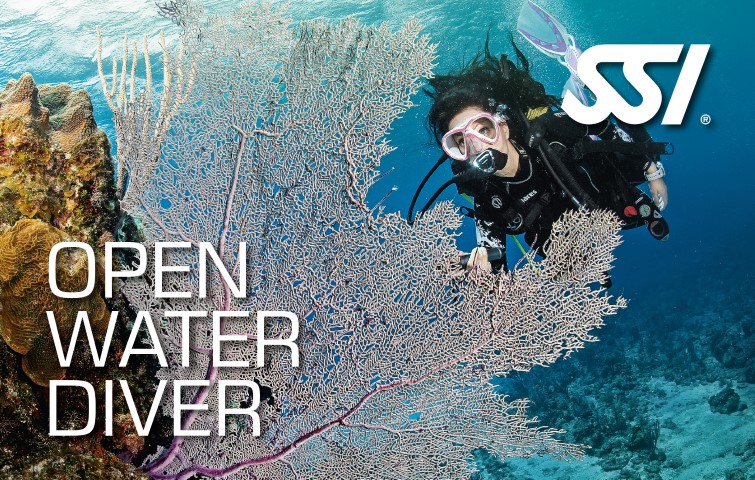 The SSI OPEN WATER DIVER certificate is your secure entry ticket to the underwater world. Thanks to the convenient online training no SSI Open Water Diving Manual is required. You will learn the basic skills of diving and dive in a controlled and safe way.
The SSI Open Water Diver certification is recognized worldwide. After successful completion, it enables you to dive independently with a diving partner, rent equipment at all dive centres and dive shops and fill tanks at all filling stations.
You can look forward to many diving adventures in the coming years!
the SSI Open Water Diver Course
duration 3-4 days
theory online training
dive equipment
shallow water exercises
4 open water dives
SSI digital certificate & logbook
Course starts every Tuesday
VIP Course 499,-€ start on request daily
For boat dives we charge 10, – € per dive