SSI - Cave & Cavern Diver
SSI – Cave & Cavern Diving
Diving in caves and grottos!
An absolute fascination and adventure to explore caves and grottos.
With the right training you become a Cave & Cavern Diver and it will be an unforgettable experience.
As a Cavern & Cavern Diver you will learn the knowledge and skills necessary to dive into caves and grottos.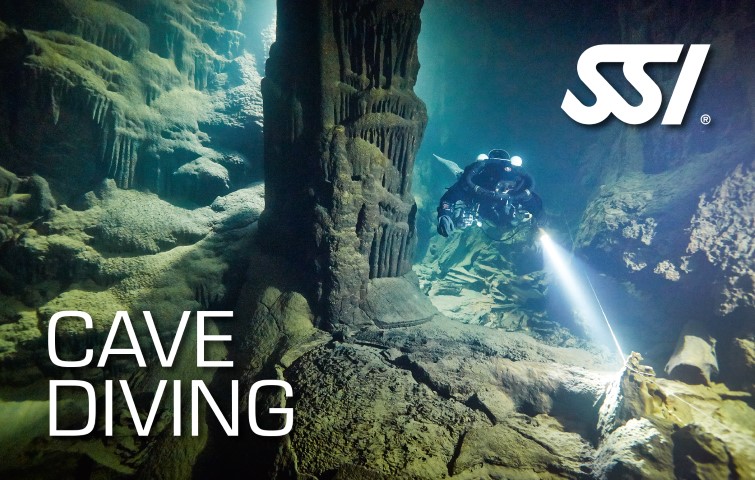 You will learn to independently plan and carry out Cavern & Overhead Enviroments penetration dives within the daylight zone at depths of less than 30 meters.
At  Octopus Garden you will learn how to use specialized cavern diving equipment, gas management concepts and skills with your partner to conduct safe cavern dives. After completing the program, you will receive your SSI Cavern Diving Specialty certification from us.
SSI Cavern & Cave Diver Course:
duration 2 days
theorie with online training
spezial briefing
4 cave dives
digital SSI brevet
requirement at least 15 years (Open Water Diver)
For boat dives we charge 10, – € per dive for the boat transfer.