SSI – Boat Diving
At your home waters you will mostly go into the water from the shore, but many great diving spots in the holiday areas would not be reachable without boats.
In the SSI Boat Diving course you will learn everything about the correct procedure for boat diving.
This includes choosing, preparing, staying on the boat and the planning.
At Octopus Garden your practical diving experience comes first.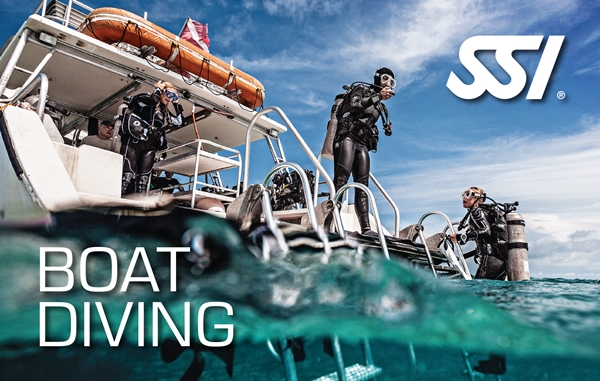 You can easily do the 2 required dives for the specialty at our location, as we regularly organize boat trips.
After the theoretical lesson you can fully enjoy the fun of a boat tour and you will surely be able to enjoy your first boat dive. Thanks to the convenient online training no diving manual is required.
The SSI Boat Diver Course:
duration 1 day
theorie with online training
spezial briefing
2 boat dives
digital SSI brevet
For boat dives we charge 10, – € per dive for the boat transfer.